DJI AUTHORISED RETAIL STORE



What makes up a drone solution?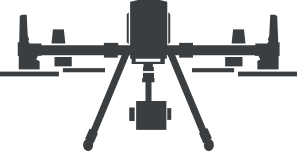 Dji Flight Hub 2
Dji Flight Hub 2 is an all in one cloud-based drone opertaions management platform that helps you achieve comprehensive, real-time situational awareness. Access all the imformation you need to plan drone missions, supervise your fleet and manage the data you create, now from a secure cloud-based enviroment.
Dji SmartFarm App
The Dji SmartFarm App provides end-to-end service support for spraying and spreading operation, from data display, device managment, field sharing to tutorials ,team collboration, measuremnet tools, etc
Dji Terra
Easy-to-use mapping software developed to help you captuere ,analyze and visualize your surroundings more efficiently than ever before.
Dji Flight Simulator
A windows based , pilot training program designed for enterprise users
Dji GS Pro
An Ipad app designed to control or plan automatic flights for Dji aircraft.