DJI Matrice RTK Series
Effortlessly Powerful Flight Performance
Built tough, the Matrice 350 RTK features powerful propulsion, enhanced protection rating, and excellent flight performance, allowing it to effortlessly tackle a wide variety of challenges.
Learn More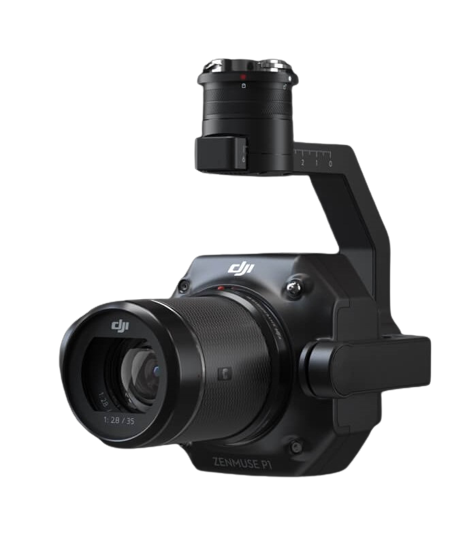 Learn More
Learn More
Learn More
Learn More
EcoFlow Solar MC4 to XT60 3.5m Charging Cable
We do in house software integration
Fill In the form to Contact Our Dev Team.
Enquire Now On the In house software solutions we offer
Unlock the full potential of DJI drones with our in-house software development services. Elevate your aerial missions with intuitive flight planning, autonomous navigation, data analytics, and custom integrations. Experience the future of drone technology with us today.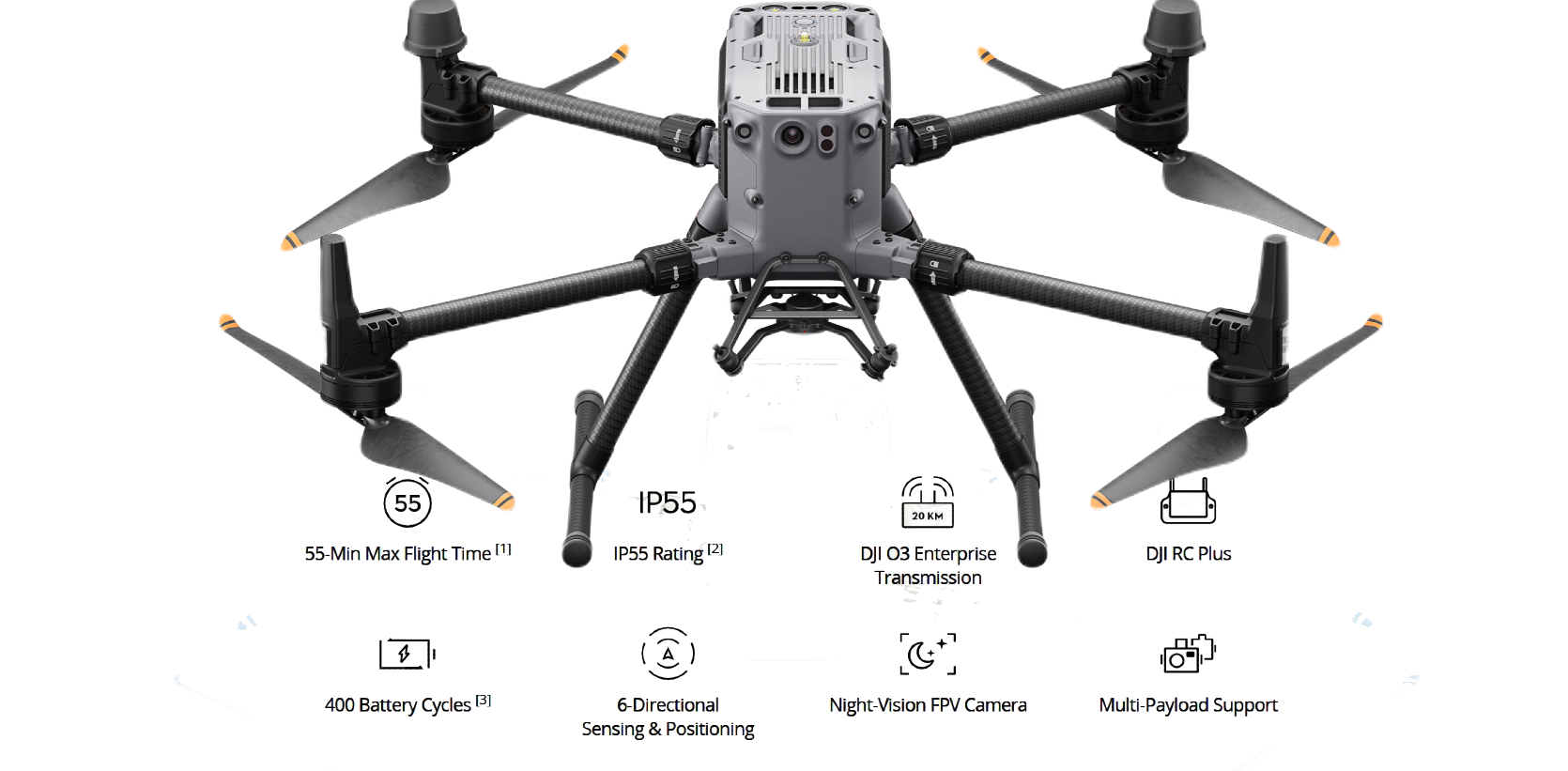 Fully Powered to Forge Ahead
DJI Matrice 350 RTK features:
Built Ready for Harsh Environments
IP54 rated, DJI RC Plus is dustproof and waterproof to operate reliably in bad weather. The operating temperature is -20° to 50° C (-4° to 122° F), supporting around-the-clock operation even in severely hot or cold environments.
Smooth and Efficient Control
There are several buttons and dials on the front, back, and top of the remote controller for fast operation. Button functions can be customized to fit users' habits and deliver an intuitive and flexible experience.
New Dual-Battery System
The Matrice 350 RTK is equipped with a new TB65 dual-battery system, which supports battery hot swapping and allows for multiple flights without powering off. The battery can be charged up to 400 cycles, reducing the cost of a single flight.
Next-Gen Intelligent Battery Station
The new BS65 Intelligent Battery Station provides a one-stop solution for battery charging, storage, and transport.
Multiple Charging Modes: In Storage Mode, charge the battery to 50%, which is good for long-term storage. In Ready-to-Fly Mode, quickly charge multiple battery sets to 90% to start operation at any time and extend the battery life.
Intelligent Management: When the battery station is connected to DJI RC Plus, the DJI Pilot 2 app will display the battery status and health information. In addition, you can set the number of self-discharge days, update the firmware, export logs, and access other quick operations with one tap.
Effortless Transitions: The battery station is designed with 360°-movement wheels for more convenient transportation and transitions.
DJI Matrice 350 RTK VS Matrice 300 RTK
M300 RTK

M350 RTK

New Control Experience

Smart Controller ENT

No IP Rating
4.5 hours battery life
5.5 Inch, 1000cd/m

RC Plus

IP54
6 hours battery life
7 Inch, 1200cd/m

Transmission: 2 Receivers, 15KM Radius(FCC/CE)
Transmission: 2 Extra Receivers, O3, 20KM Radius(FCC/CE)

Improved Safety

IP45
IP55 Better Dust Proof
FPV Camera 960p
Night-vision FPV 1080p, Better Navigation at Night

GNSS & RTK Module

4 Satellite System
8 Frequency Bands

Enhanced GNSS & RTK

Better Reception
GPS L5 supported

Need to Make Sure Arm Sleeves are Tightened
Arm Lock Detection Can't Take Off Without Locking

Improved Battery System and Accessories

Need to cool Down Before Recharge
With Cooling Fans Quick cooling for quick recharge
200 Charge Cycles
400 Charge Cycles
BS60 Battery Station Only one charging mode
BS65 Battery Station Universal Wheel Standard, Ready-to-fly and Storage Modes

M300 Carrying Case

Fixed Wheel
One Payload Slot

M350 Carrying Case

Universal Wheel
31% Reduction in size
Two Payload Slots
DJI MATRICE 350 RTK
An upgraded flagship drone platform, the Matrice 350 RTK sets a new benchmark for the industry. This next-generation drone platform features an all-new video transmission system and control experience, a more efficient battery system, and more comprehensive safety features, as well as robust payload and expansion capabilities. It is fully powered to inject innovative strength into any aerial operation.
Let's get to know each other.
Talk to each other occasionally.
And build a sustainable business relationship.
Enterprise Product Inquiry