Mavic 3 Enterprise Series
Your Everyday Commercial Drone
The DJI Mavic 3 Enterprise Series sets a new standard for small, powerful, and light commercial drones. Featuring centimeter-accurate GCP data collection and a potent Hasselblad camera, these drones excel in aerial surveying. Designed for agriculture, public safety, and inspection, they offer visual data collection, high-resolution thermography, multispectral imaging, and hybrid zooming, making them versatile tools for various professional applications.
We do in house software integration
Fill In the form to Contact Our Dev Team.
Enquire Now On the In house software solutions we offer
Unlock the full potential of DJI drones with our in-house software development services. Elevate your aerial missions with intuitive flight planning, autonomous navigation, data analytics, and custom integrations. Experience the future of drone technology with us today.

Three Models, Countless Applications
DJI M3E Series features:
See the Unseen
Mavic 3E provides a compact surveying solution which is an upgrade from DJI's other lightweight mapping aircraft, as well as being an extremely mobile option for rapid mapping missions.
Mavic 3T's thermal camera has 640 × 512 resolution and supports point and area temperature measurement, high temperature alerts, color palettes, and isotherms to help you find your targets and make quick decisions.
Mavic 3M is designed for precision agriculture and environmental monitoring. It is equipped with a multispectral imaging system that quickly captures crop growth information to achieve more effective crop production.
Omnidirectional Sensing for Safe Flying
The wide-angle lenses installed on every side of the vehicle allow for omnidirectional obstacle avoidance with no blind spots. Depending on the needs of the task, adjust the braking distance and proximity alarms. Advanced RTH automatically determines the best path home, saving time, effort, and resources. Automatic rerouting around impediments is made possible by APAS 5.0, allowing you to fly worry-free.
RTK Module Included
The Mavic 3E Series drones come with an RTK module, allowing centimeter-level positioning for Professionals to conduct high-precision aerial surveys with care, efficiency and – crucially – without the need for Ground Control Points. The RTK module sync in microseconds to accurately capture the location of each camera's imaging centre.
Exceptional Operational Efficiency
With 45-minute flight times, you can survey up to 2 square kilometers in a single flight, increasing the amount of ground you can cover per mission. 88W rapid charging can be used to deirectly charge the drone or to quickly charge batteries with a 100W charging hub.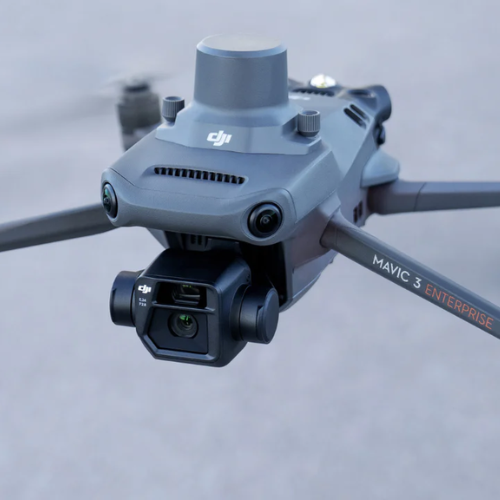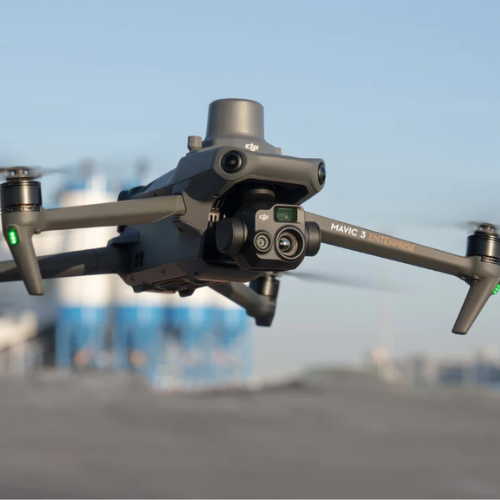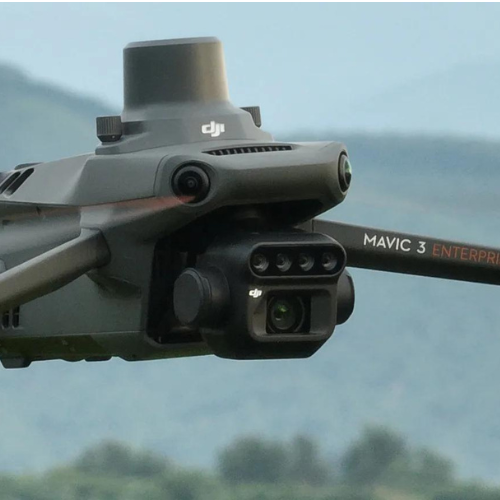 DJI Mavic 3 Enterprise
Wide
4/3 CMOS, 20MP, Mechanical Shutter
Tele
Equivalent Focal Length: 162mm, 12MP, 56× Hybrid Zoom
DJI Mavic 3 Thermal
Wide
Equivalent Focal Length: 24mm, 48MP
Zoom
Equivalent Focal Length: 162mm, 12MP, 56× Hybrid Zoom
Thermal
DFOV: 61°, Equivalent Focal Length: 40mm, Resolution 640 × 512
DJI Mavic 3 Multispectral
RGB Camera
4/3 CMOS Sensor
Multispectral Camera
1/2.8-inch CMOS Sensor, effective pixels: 5 MP
Multispectral Camera Band:
Green (G): 560 ± 16 nm;
Red (R): 650 ± 16 nm;
Red Edge (RE): 730 ± 16 nm;
Near infrared (NIR): 860 ± 26 nm;
Mavic 3 Enterprise and Mavic 3 Thermal
The Mavic 3 Enterprise Series redefines industry standards for small commercial drones. With a mechanical shutter, a 56× zoom camera, and an RTK module for centimeter-level precision, the Mavic 3E brings mapping and mission efficiency to new heights. A thermal version is available for firefighting, search and rescue, inspection, and night operations.
DJI M3 Enterprise Vs M3 Thermal Vs M3 Multispectral
| Feature | Mavic 3 Enterprise | Mavic 3 Thermal | Mavic 3 Multispectral |
| --- | --- | --- | --- |
| Primary Purpose | High-precision, centimeter-accurate surveying and inspection | Search and rescue, public safety, thermal inspection, and thermal mapping | Agriculture, land management, and environmental monitoring |
| Thermal Sensor | No | 640 x 512 @ 30 Hz radiometric thermal sensor | No |
| Camera | Hasselblad camera and a tele camera | ½-inch CMOS 48MP wide camera and a ½-inch CMOS 12 MP telephoto zoom camera with 7-56x zoom | RGB camera and four multispectral cameras |
| Key Features | Electronic and mechanical shutter making it ideal for mapping and 3D models of crime scenes for forensics and evidence collection | Simultaneous split-screen viewing on the DJI RC Pro Enterprise for easy side-by-side comparisons between the thermal and optical sensors | Precision agriculture, environmental monitoring, and remote sensing applications |
Mavic 3 Multispectral
Effective aerial surveying needs to see the invisible. That's why Mavic 3 Multispectral has two forms of sight. It combines an RGB camera with a multispectral camera to scan and analyze crop growth with total clarity. Agricultural production management requires precision and data, and Mavic 3M delivers both..
Let's get to know each other.
Talk to each other occasionally.
And build a sustainable business relationship.